You have completed your Abitur/Grammar, High or Secondary School and would like to start your career? The University of Cooperative Education (Berufsakademie or short "BA") offers a combination of college education and practical training in an enterprise.
Only three years (six semesters) of studies are required at the BA. Each semester consists of theory which is taught at the Berufsakademie and practical training at a partner enterprise.
During this training, our BA students are completely integrated in daily work as well as project work. We also offer our students an environment for developing themselves and their technical knowledge.
In cooperation with the Berufsakademie Dresden and Leipzig SYSTEMA offers committed and interested young people with Abitur or an equivalent the following study courses: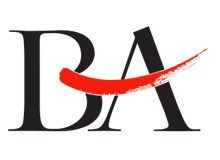 Informatics (Leipzig)
Business Computer Science (Dresden)
Information Technology (Dresden)
Industry (Dresden)