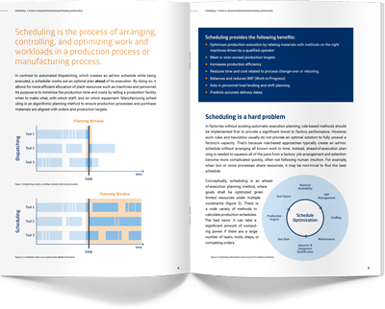 Arranging work in semiconductor manufacturing is a challenge in every factory. In SYSTEMA's "Advanced Manufacturing Planning & Execution – A Guide for the Semiconductor Industry" we share best practices to align efforts and data between operations, logistics, planning, and management in order to fully optimize a factory's ability to plan, schedule, and execute by accounting for planned activities and real-time factory dynamics.
What you'll learn:
In addition to sharing best practices, we explore the following topics:
Distinguishing dispatching and scheduling methodologies
How to approach advanced planning and scheduling
How to leverage a digital factory twin to optimize scheduling and production efficiency
And much more!
14 pages, reading time ~ 30 minutes