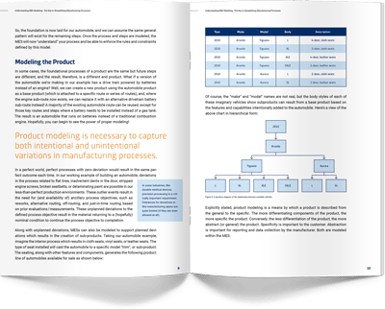 MES systems are a critical component of factory automation, enabling real-time data management, quality control, supply chain management, equipment connectivity, performance monitoring, production planning, shop floor control, equipment maintenance, labor management, energy management, traceability, quality management, statistical process control (SPC), process improvement, business intelligence, predictive maintenance, ERP integration, and inventory management. With so many critical functions, it's essential to have a comprehensive understanding of MES systems and how they work.

This guide aims to give you a comprehensive understanding of MES modeling, which is a crucial step in implementing an MES system. While acquiring and installing an MES are the initial steps, the modeling process is equally significant in the short and long term.
What you'll learn:
In addition to sharing best practices, we explore the following topics:
MES modeling terminology and concepts
Creating process, equipment, and product models
Achieving traceability and process controls
And much more!
17 pages, reading time ~ 35 minutes