Xu Wei, on May 27, 2021, 12:38 AM
SAP Digital Manufacturing Cloud – The Foundation of a Smart Factory
Manufacturing organizations are incrementally adopting Industry 4.0 technologies at an accelerating pace over the last couple of years. Of the many aspects of Industry 4.0 technologies, the adoption of cloud computing is one of the most predominant ones. SAP has noticed and is investing and developing its cloud-based manufacturing execution capabilities with SAP Digital Manufacturing Cloud (DMC).
In this blog, we will focus on some key elements and use-cases for DMC.
Adoption of SAP Cloud Computing for Manufacturing IT Applications
With the increased need for operational flexibility, supply chain resilience, product traceability, cost reduction, and transformation of legacy applications, customers are adopting cloud technology to deploy digital manufacturing solutions for the following reasons:
Ability to utilize the solution in a hybrid architecture (manufacturing IT solutions and orchestration functions on-premise, while scheduling, dashboards, and analytics functions operate in the cloud)
SAP

'

s system integration partners can develop extensions and digital inventory for rapid deployment
Piloting/implementing the cloud solution requires minimum effort to create the infrastructure and can be scaled up within a short period, thus reducing the infrastructure-related delays
Adoption of cloud technologies reduce cybersecurity risks, hardware and software obsolescence
Availability of DMC to both discrete and process manufacturers
SAP DMC

'

s features (Application Programming Interface, Resource and Equipment Orchestration, Digital Manufacturing Cloud Insights) help users adopt DMC within the existing landscape with minimal changes or disruption
The need for adopting cloud solutions is understood, and SAP has provided a means to begin the adoption of cloud as a hybrid (connections both on-premise and in the cloud) to preserve existing manufacturing IT investments on the shopfloor.
Proven Examples of Adopting DMC in Manufacturing Operations
The following briefly summarizes case studies based on SAP DMC implementations in manufacturing environments.
Hybrid-Cloud SAP DMC Implementation
A global leader producing automotive thermal systems with multisite operations explored the adoption of the DMC to standardize Overall Equipment Effectiveness (OEE) for repetitive manufacturing. The team identified the need for a hybrid approach, considering the need to adopt real-time visibility to business operations with standard DMC KPIs and maintain on-premise applications.
The solution was piloted in a brownfield plant and enabled the manufacturer to standardize the OEE reporting with minor enhancements to their ERP and on-premise MES solution.
The implementation team first took the time to understand the business needs, then standardized reason codes (including new product introduction, engineering-related downtime, and more), and modeled the functions and data in a template form. The solution was deployed to the pilot site within 14 weeks. The implementation also provided the manufacturer with the foundation necessary to enable manufacturing performance analytics on SAP Analytics Cloud.
DMC Cloud Implementation
A leading manufacturer of equipment for renewable, environmental, and thermal energy is implementing a Digital Manufacturing Cloud solution.
This manufacturer chose DMC for:
Improved visibility into manufacturing processes
Adherence to the given process routes (considering the long execution lead-time)
Adoption of JIT (Just in time) supply chain based on the operations completed
Better quality management
Visibility of operator and equipment activity
Due to the versatility of the DMC solution, the solution will be extended to interface with the legacy mainframe application, which will provide DMC with the needed master data.
DMC APIs and inherent capacities of DMC enable interfaces with master routing, order handling, order execution, material tracking and consumption, traceability of WIP and processes, and labor tracking, which greatly benefit the manufacturing organization from production planning and execution to product delivery and service.
SYSTEMA is currently implementing this solution and plans to go live in mid-2021 with all the mentioned features.
The Future of SAP DMC
SAP is continuously investing in enhancing the product's features by collaborating closely with manufacturers and system integrators. As of May 2021, SAP is extending the solution extensively, with four releases planned in a year, with the next one coming up this month.
We see the product maturing quickly with SAP focusing on the following aspects:
Edge computing
Improvements to shop floor designer
Extensions of reporting capabilities
Dashboard designers
Insights for analytics
The "edge-layer" refers to the capabilities that exist on-premise as a fail-safe mechanism to prevent data loss in the event of network downtimes or other disruptions. SAP is sensitive to the risks that are present in cloud infrastructures and they are accelerating their development of solutions to ensure robust risk-mitigation features for manufacturers. In doing so, we believe that this will accelerate the adoption of cloud-based manufacturing solutions.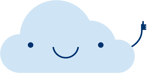 We anticipate the gradual adoption of hybrid architecture with applications for ensuring process compliance, high availability of equipment, and orchestration.
We hope to see additional features from SAP that support extensions for minor process changes soon.